Looking for a new home? Without a clear plan of attack, this process can soon become an overwhelming and frustrating exercise. With so many home listings and so much information thrown at you, you might actually end up feeling like you don't know what to look for when buying a house. This article is meant to help you stay on track during search for your home. We hope to make the process as efficient and effective as possible by showing you what to look for and where to look for it.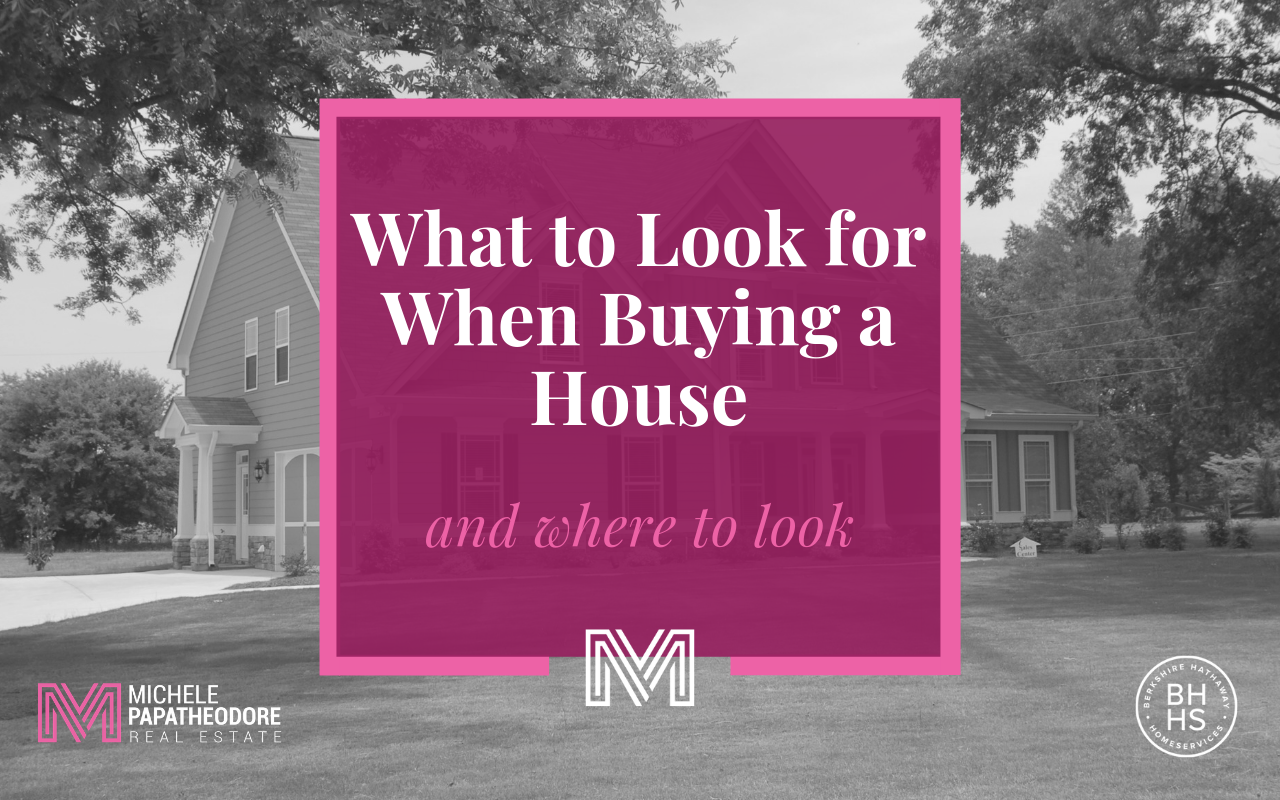 Proximity to modern conveniences
When you buy a home, you buy into the location as well. Although it might seem like something that should be a secondary concern, you will soon regret your decision when you have to drive far just for some bread and milk for the "n"-th time. What you can do when you get out of your home can affect your lifestyle just as much as when in it.
If you have kids, are there schools near your home? Are there any stores or malls nearby where you can get groceries or other necessities? Are there medical centers such as clinics or hospitals? We don't even have to be that practical. The entertainment available in a particular location is a completely legitimate consideration when choosing a home.
Local market conditions
Even if you plan to live in your new home for quite some time, the possible resale value should play a big role in your decision-making. You never know what might come up. You might have to sell your home in a short amount of time. Or perhaps you need to tap into its equity potential by selling it and moving to a cheaper living arrangement.
Whatever the case may be, it can never be a bad thing to get in early to a neighborhood that's on the rise. Recent history might not always be a good indication of where an area is going towards, but it's a start. Also, keep an eye open for any big developments in the area that might have an effect on demand.
Local weather and hazards
Sadly, natural disasters are a real threat in some areas. And those are unlikely to change any time soon. Tornadoes, hurricanes, and wildfires are realities that deserve at least some consideration before choosing your home. For example, as we've seen recently, California's intense wildfires can consume thousands of homes.
On the other hand, states in the South and Southeast have their share of hurricanes relatively frequently. Florida is one such state that has it particularly bad. During your search, make sure that you have know your chances of being affected by these kinds of events. They can threaten your investment as well as your safety.
Type of community
If you're looking at buying a home in some sort of community or development, it might be the case that you're looking at something like a co-op or HOA-managed community. This type of community has serious opportunities and implications for your living experience in the community. If it applies to your new home, it's worth looking into your responsibilities and rights under its policies.
It could also be a community built for security reasons, such as a gated community. Whatever the case may be, any community will have its own lease agreement and rules that are enforced by the management and that you'll need to adhere to.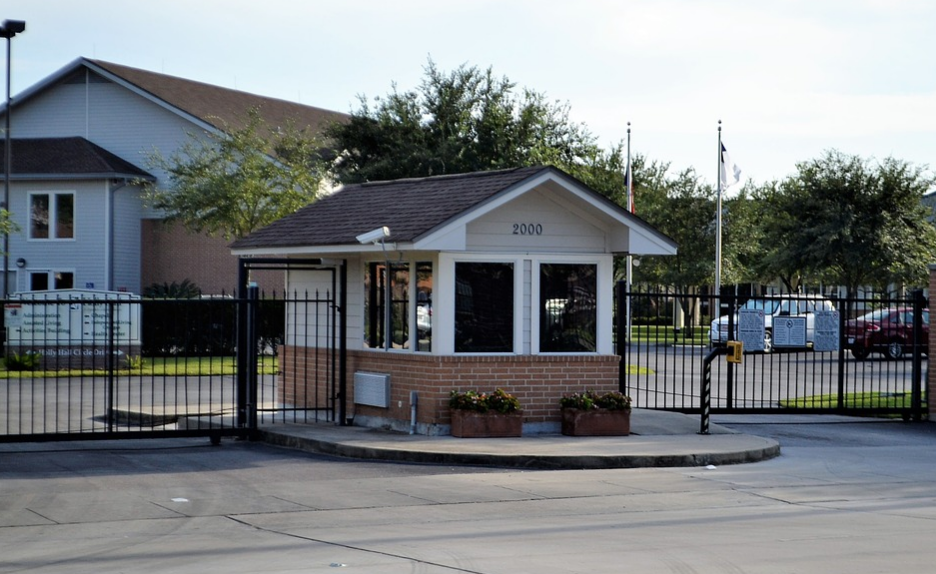 Rooms and layout
Few other factors play as big a role when determining whether a home is suitable for your needs as the rooms and layout. What your needs are will depend on your family and your individual tastes. For example, an ensuite bathroom for the main bedroom might be a must-have. Or, you might need two bedrooms to accommodate your kids. In cases like these, the room allocation can make or break your buying decision.
The layouts of homes can also vary dramatically and you can afford to be a bit pickier if you're looking for a specific feature or room. For example, if you frequently work from home, a small room for a study or office space might be a great find. However, it can also be something simpler like a big, open living room area where you can entertain guests on a regular basis.
Size of the property
Size matters. It's as simple as that. Surprisingly, the average house size in the U.S. has continued to grow from the 1970's, despite home prices also soaring year over year. Single-family homes increased in size again this year and now sit at an average 2,600+ square feet.
Most home buyers will continue to value the size of the home as one of their decisive factors. This isn't limited to the house but also includes the piece of property attached to it. Property prices continue going up as demand grows. This means that a home with a significant amount of space is likely to keep appreciating in value.
Amenities
This might seem like an obvious one, but we'll mention it for good measure. Buying a home doesn't have to be all boring numbers like square meters of living space or age. Amenities are the fun highlights that make home hunting exciting. Remember that amenities don't necessarily have to have value for you but if you're sure you might sell your home in the near future, then it will also add value to the home.
On the other hand, amenities can also come with extra maintenance responsibilities which may make it not worth it. For example, a swimming pool will need to be regularly cleaned or become a gross eyesore.
Crime rate
Of course, the safety of you and your family is always one of the most important factors in any decision you make. Your home is also supposed to be your "safe zone" where you can securely stow your everyday possessions and where you want to have zero concerns. If you have kids, the crime rate of the neighborhood where you want to stay is particularly vital. The crime rate will also determine what kind of safety features should be installed in the home or that need to be added by you. These might include window bars, a covered garage, a fence, or even a security system with cameras or motion detectors.
What you should inspect before buying
When first looking at a property to buy, it can be useful to come up with a checklist of things to look at to make sure you know exactly what condition the home is in and what, if any, repair work will be necessary. These will help you negotiate for a fair price since you'll know exactly what you're in for.
Which way does it face
People often underestimate the impact this can have on the living experience in your home. Which way most of the windows in your home faces affects how well-lit your home is by natural light, as well as how warm or cold your home is. If you want a lot of natural light and warmth, then you want south-facing windows. As the U.S. is in the Northern hemisphere the differences in effect will be less pronounced during winter but can play a huge role in summer.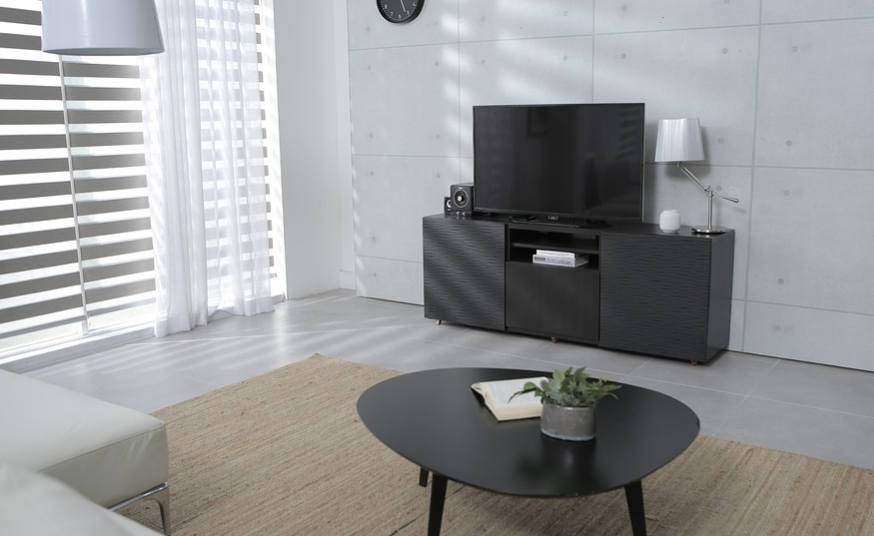 Storage
Another important consideration that's often overlooked is how much storage space is available in the home. If you have too much stuff and too little room to put it, you're going to start off uncomfortably cramped in your new home. It might even be frustratingly cluttered. A home with an attic or basement that can be used for storage is probably the best solution for this.
You should also look at built-in closets and cabinets, especially in the kitchen. These take up less space as they are located in the walls themselves. Also, make sure which storage furniture pieces are going and staying when the previous owners move out.
Roof
The roof is a major area of concern because it's one of the home's first lines of defense and therefore one that's very likely to pick up problems. Damage to the roof can lead to serious threats for the rest of the home in the form of damp or structural issues. It's also not one of the cheapest things to fix or replace. That makes the roof one of the most important things to look at to get an idea of the condition of the home, especially in areas with heavy rain or snow. Check if the roof is properly sealed, what material it's made of, and how old it is. Roofs usually have a lifespan of only 20 years or less.
Building codes
Many home buyers don't think about looking into the legality of a home because it doesn't seem like something that should be a concern. However, there are still cases where homeowners have bought a home and find themselves responsible for bringing it up to code. Sometimes they miss out on financing options because the home is already not up to code.
The obvious starting point is to check whether any additions made by the previous owners were legal and had the necessary permits. Additionally, make sure the home adheres to local weather zoning. Building codes can extend to extra structures, additions, electrical systems, and a swimming pool.
Insulation
Proper insulation in a home does more than just keep you cozy in winter. Proper insulation helps regulate temperatures to a milder level throughout the year and can help reduce your utility bills every month. There are surprisingly many facets to insulation such as the condition of window and door frames, insulation material in ceilings in walls, a solid roof, and double-paned windows or doors.
Check the faucets and lights
When you go through the home for the first time, make sure you try as many of the faucets and light switches as possible. Any malfunction with these could indicate bigger problems with your plumbing or electrical systems. These can be an irritation at best and a very expensive overhaul at worst. Things to look out for are spluttering water, flickering lights, sparking at the plugs, or delays when using either faucets or lights.
Structural issues
Without a professional inspection, it can be very difficult, or even impossible, to find problems with the structure of the home. One telltale sign of this kind of issue is if you have walls with cracks on both sides. Luckily, this is a relatively rare issue with stick-built homes but should be an absolute no-no if it's present – unless you really love a huge home improvement project and have plenty of extra cash to spend.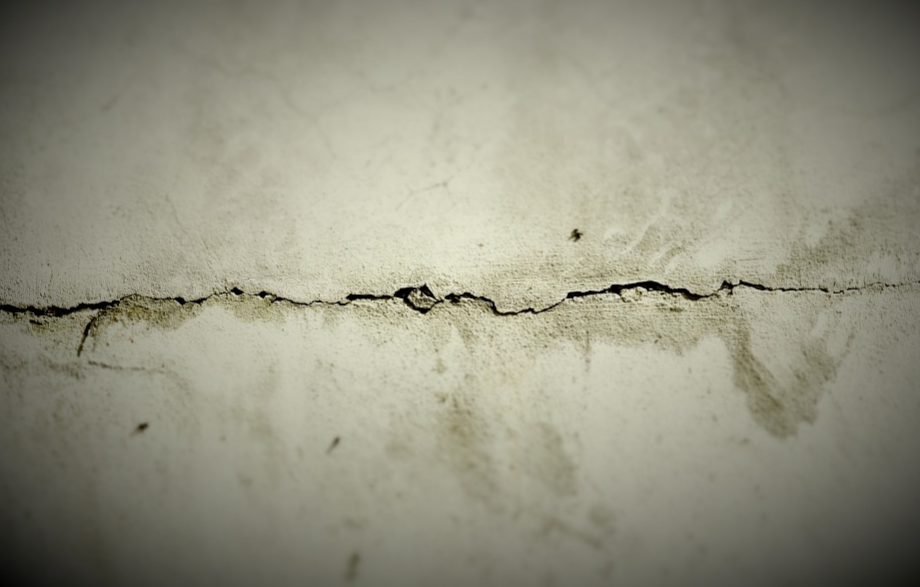 Where to look?
Probably your best resource as a potential home buyer is the exact same tool you're using to read this article: the internet. No other medium will provide you with as much possibility and information when looking for your home. By using some of the top real estate listing services on the internet, you'll have access to hundreds of thousands, if not millions, of home listings. Some of the top sites to use to look for a home are:
Another approach is to find a realtor who will help you search for the perfect home based on the criteria you provide. Realtors already have a catalog of homes they are trying to sell and have the connections to quickly find ideal homes for your needs. The MLS is another powerful tool used by realtors to connect buyers with homes. If you're unsure of where to begin looking, websites like Realtor.com have a feature that allows you to find and contact a real realtor.
Another option is to look in the local classifieds of the area where you're looking to buy. You might be able to score some deals this way but it can be limiting when compared to the potential of the internet.
Ready to find your dream home?
Buying a home might be the most important decision you make in the next chapter of your life. As such, it really pays to put in the extra effort and time to make the best possible choice for you and your family. That starts with having a good idea what to look for and where to look for it. Are you looking at moving to Fenton? Here are some attractions that you can explore with the family to get to know the area.