There's plenty to see and do in Fenton — for both children and adults. Whether it's fine dining or a hiking trail to stretch your legs, Fenton will deliver. So say farewell to boredom or the age-old question of what to do during your time off with friends or the family.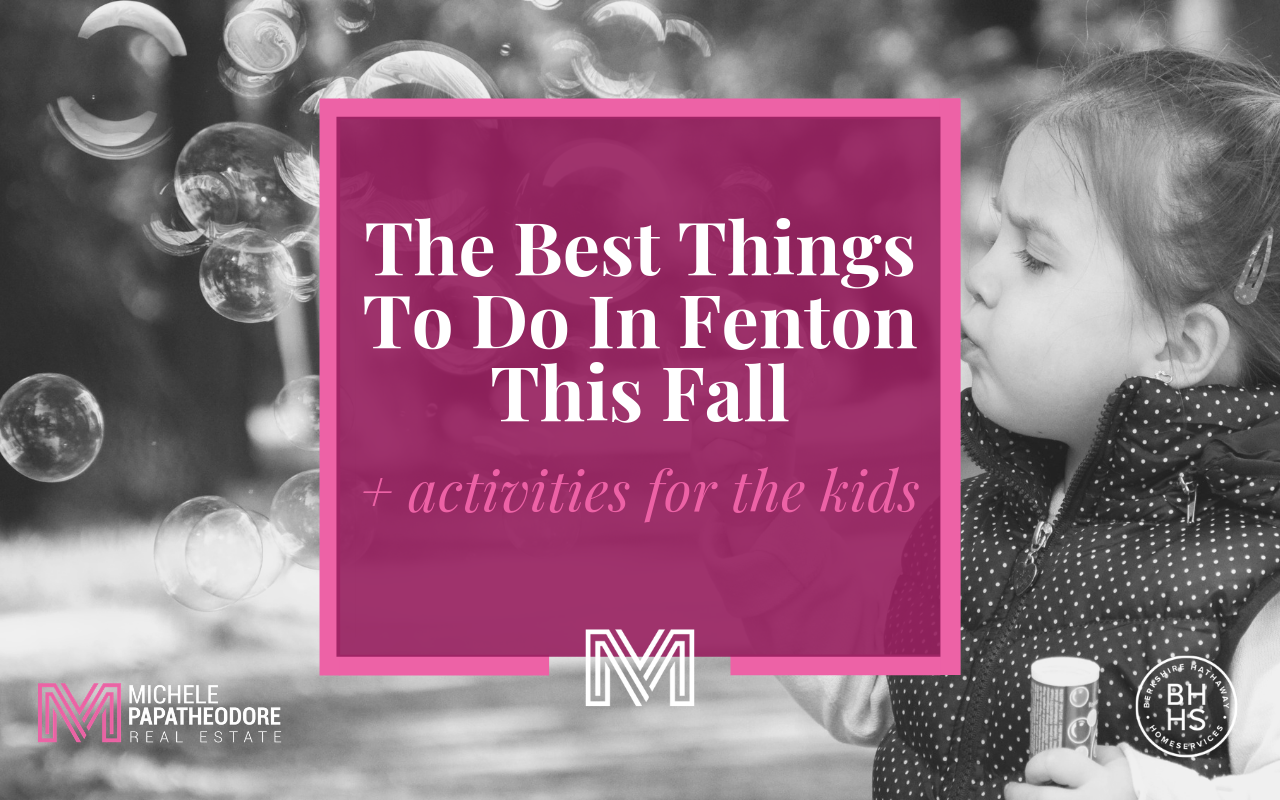 In this article, we decided to place the spotlight on things to do in light of the fall season. Fenton is a busy place year-round, but it's nice to have an idea of what's available for a fun day out as the weather transitions from hot to cold.
The best things to do in Fenton this fall
We've divided this article into two prominent sections — the first is the best things to do in Fenton. This first category is just the general idea of options available for fun. The second section is geared towards activities for the kids in your life.
Seven Lakes State Park
Seven Lakes State Park is 1,434 acres of outdoor spaciousness open to the public. There is variety in the topography of the park that consists of forests, water, and rolling hills. There is a large lake that was formed from seven lakes thanks to a man-made dam.
The park features four different trails ranging from .3 miles to 2.1 miles long. Campground facilities are also available. The park is handicap friendly. If the changing leaves are something you'd like to see, then these walking trails will allow you to see them up close.
AJ Phillips Fenton Museum
In the case that the weather is too chilly for your taste, consider an indoor activity such as visiting the local museum. The AJ Phillips Fenton Museum showcases the city's history. The building is original, from 1900. Inside, you'll find that the exhibits feature historical furniture, clothing, tools, and other artifacts. These items on display are in some way connected to Fenton.
In the museum, you'll also see military items tied to Fenton – ranging from the Civil War, Spanish-American War, World War I and II and the Vietnam War.
Parshallville Cider Mill
A historic site, Parshallville Cider Mill is a 136-year-old water-powered mill. It's a popular fall season attraction where cider, spiced donuts, and other treats are made. Local products are also sold at the mill.
Coyote Preserve Golf Club
Coyote Preserve Golf Club goes above and beyond to provide golfers with an immaculate course and welcoming clubhouse. Whether it's a golf outing for the day or a special event you'd like to host or attend, Coyote Preserve will meet your needs.
Activities for the kids
Now let's showcase the kid-specific activities that await you in the Fenton area. What's fall without cider, indoor activities, and a little fun?
Dairyland
Touted as "Southeastern Michigan's favorite destination for over 30 years," Uncle Ray's Dairyland is known for their homemade ice cream and their miniature golf course. It's a fun outing for all.
Spicers Orchards
Spicer Orchards' festivities are in full swing when fall weather hits the calendar. They were voted number three in the nation in USA Today's Readers Choice awards. In addition to wine, they sell cider, fudge, jam, jelly, cider donuts, dressings, maple syrup, and honey. Local goodies abound at Spicer Orchards.
At Spicer Orchards, fall weekends are a fun outing for the whole family. Wagon rides, a cider playground, a corn maze, and a train ride are among some of the new activities available to visitors.
Flint Children's Museum
The Flint Children's Museum strives to give children a safe place to learn, explore, and put their imaginations to work. There is plenty of hands-on playtime opportunities for the kids. Through the museum's activities, your kids will funnel their curiosity and gain social skills while playing with others.
Longway Planetarium
Educational entertainment with state of the art technology, the Longway Planetarium helps visitors explore the wonders of astronomy and science. The planetarium offers several astronomy-specific shows to educate children in a fun presentation. The planetarium will take you out of the chilly fall weather and into space.
Legoland Discovery Center Museum
What child doesn't find hours of enjoyment in playing with Legos? Take their love for play to the next level by planning out a trip to the Legoland Discovery Center Museum. Rides and fun activities await all who come to the museum.
Get out and explore Fenton!
With these suggestions awaiting you, why sit home in boredom during the chillier weather? As the leaves change colors you can enjoy them in their splendor and find some new indoor places to escape the cold.
Have you just recently relocated to Fenton? Then this handy list of resources will help you find your way around. Welcome to the neighborhood!