Calling all bookworms and hoarders of books (you know who you are)! With winter coming into full gear, doesn't reading a book sound like a cozy way to pass the time?
To help you find your perfect winter reads, we've amassed a list of the best used bookstores in Michigan. And when we say the best, we don't think we're embellishing! Take care that you walk in with a limit set or you may need a big moving truck to haul your stash of new friends (books) homes!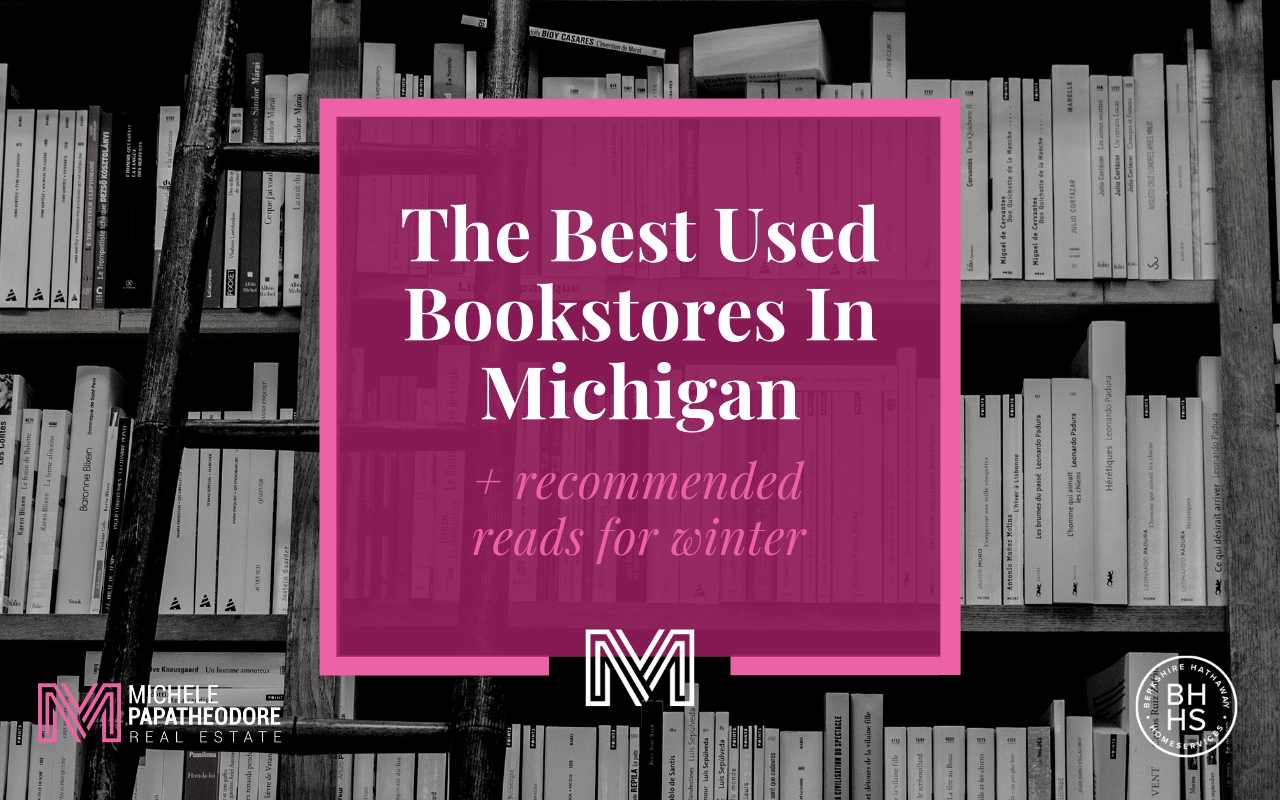 And while we're on the topic of books, we have a list of recommended reads for the winter. For those of you who need a little reading inspiration, we hope you'll find it here.
The best-used bookstores in Michigan
Without further delay, let's look at some of the best-used bookstores in Michigan!
John K. King Used and Rare Books
At John K. King Used and Rare Books, you'll find a million books in stock. In 1971, Mr. King opened his first store. Today his store is a four-story maze of books. Walking out empty handed is not an option at this well-stocked store.
That Used Bookstore
Formerly Meiser Books, That Used Bookstore has been at it since 2000. They're family owned and operated, providing customers with a vast collection of books to peruse and purchase from.
Curious Book Shop
Located in East Lansing's downtown area, the Curious Book Shop originally began in a basement. Today it's become a collection of 50,000 books and printed material spanning three floors.
R&B Used Books
Another family-owned business, R&B Used Books carries something for all readers. Their inventory fills twelve rooms. It is their goal to inspire visitors to find fulfillment in reading.
Classic Book Shop
At work since 1988, Classic Book Shop carries 30,000 books that you'll find in a well-organized store. Their books are all in excellent condition. They pride themselves in quality customer service and prompt responses to their customers' inquiries.
The Dawn Treader Book Shop
In The Dawn Treader Book Shop, visitors will find a vast collection of rare and antiquarian books, maps, and prints. For 22 years, The Dawn Treader Book Shop has been working in the business of used and rare books.
They carry over 70,000 titles.
West Side Book Shop
The West Side Book Shop opened in 1975 and has been selling antiquarian books since. Their store specializes in books that focus on travel and explorations.
Recommended reads for winter
As you peruse the best, used bookstores in Michigan, keep the following titles in mind. They all have ties in some way to our state and may just give you a greater appreciation for the place we call home. Of course, these are only a few recommendations for you to consider as you shop. 
The Polar Express — Christ Van Allsburg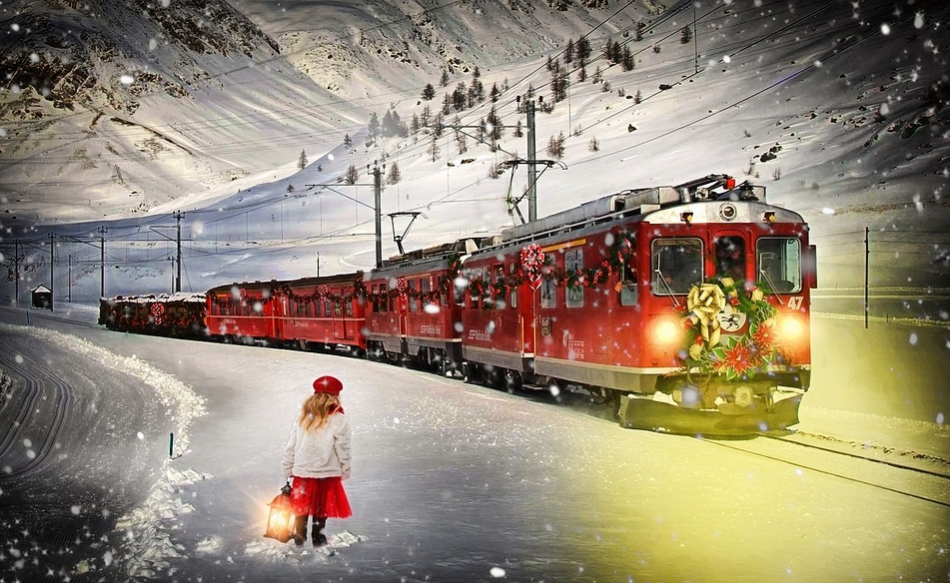 Here's one to enjoy with the kids: The Polar Express.
The book takes its main character from Grand Rapids, Michigan to the North Pole on a heart-warming Christmas journey.
Chris Van Allsburg, the author, is from Michigan and a graduate of the University of Michigan. He is also known for writing Jumanji.
The Old Man and the Sea — Ernest Hemingway
While he wasn't born in Michigan, Ernest Hemingway spent 22 summers in Michigans. His family owned a vacation home on Walloon Lake.

To say that Michigan had an influence on his life would be an understatement we're sure.

With that said, we'd like to suggest his work "The Old Man and the Sea." It's the tale of an elderly fisherman who is determined to break his 84 day streak of not having caught a fish.
Them — Joyce Carol Oates
Set in the 1930s, "Them" is a story about a woman and her two children as they live through some difficult times in America's history. The story takes the family to Detroit and follows them through the Great Depression and the race riots of the 1960s.
Get the tea or coffee going and get reading!
So now that we've shared some of the best-used bookstores in Michigan, are you ready to get out there and shop? Maybe you're not an avid reader, but you're looking for something to do as the temperatures continue to drop. There are several things to do in and around the Fenton area. Take a look at some of our recommendations and you're bound to find something that appeals to you and your family's idea of a fun day out.