So you want to sell your house and you're tossing around the concept of staging. But where do you begin? Well, you've come to the right place. As a real estate firm, we're in the business of helping people like you sell your home. We'll teach you how to stage your home.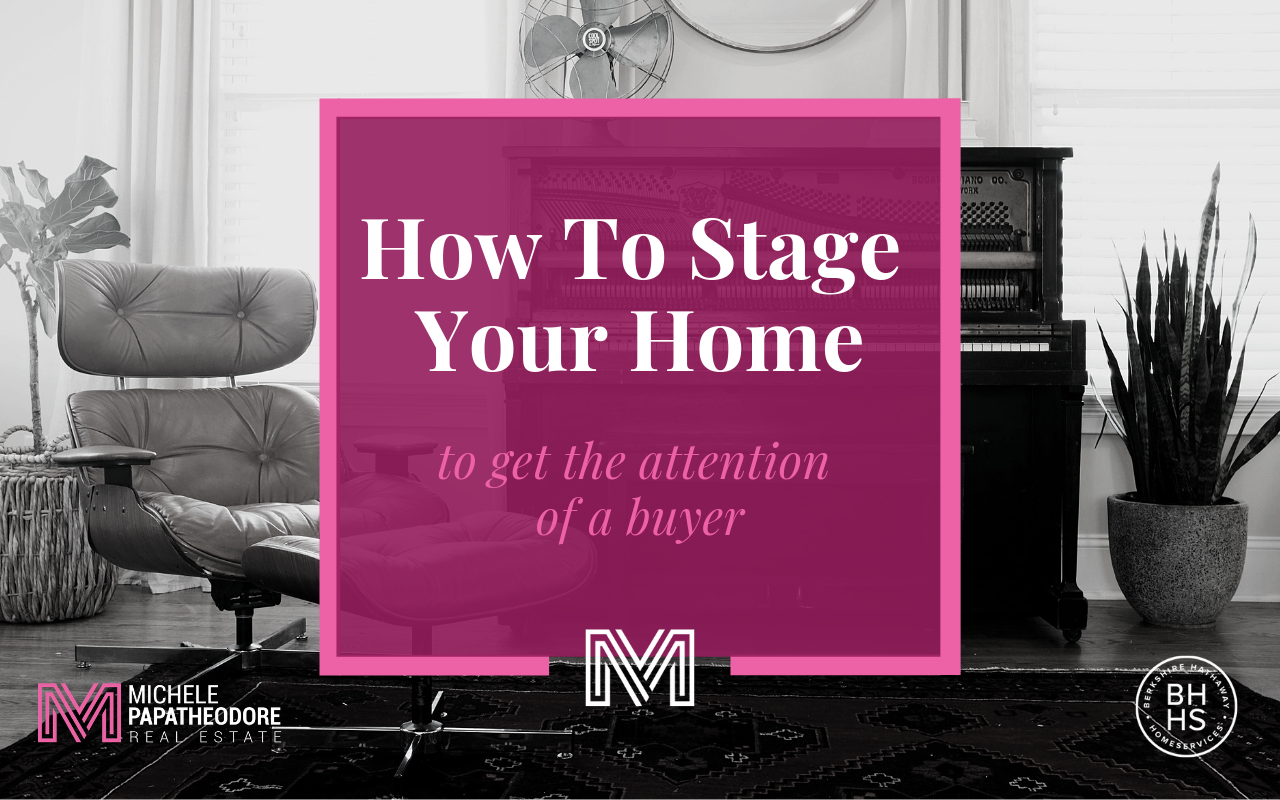 "Staging your home" simply means you're preparing your home to stand out in the real estate marketplace. The goal is to make your home appealing to the majority of buyers on the market. The idea of staging is that you'll get your home to sell quickly.
How to stage your home to get the attention of a buyer
Okay, back to your original question! Where does one begin in the staging process?
Here are some ideas on how to stage your home. We hope they'll help you get rolling and then get that house sold in record time!
Away with the clutter
First things first in how to stage your home. You've got to do away with the clutter! Oh, you know what we're talking about. The knick-knacks that have taken over your fireplace mantle, the accumulating mail on the counter — and we know that's just scratching the surface.
Collect your clutter, box it up and send it off to a storage shed or see what you might want to send off to a second-hand shop. Whatever you choose to do with your clutter, get it out of sight. And don't leave the boxes in the house lest you take up precious space.
Potential buyers will find a roomier house more enticing.
Let the deep-cleaning begin
Alright, it's time to tie your hair back and toss on your ratty clothing. This is the part of the staging process where you have to deep-clean the house.
Ready? On your mark. Get set. Go!
OK, so maybe you're thinking, "Hold on Michele. I hate cleaning. Do you really think I'm gonna knock it out of the park with deep cleaning?"
There's always the option of bringing in a professional cleaning company. They'll get your home looking sparkling clean in no time at all. It'll just be up to you to maintain it in its cleanly state.
A house that shines will certainly make your home appealing. Nobody wants to meet dust bunnies and caked-on mac n' cheese as they check out your home.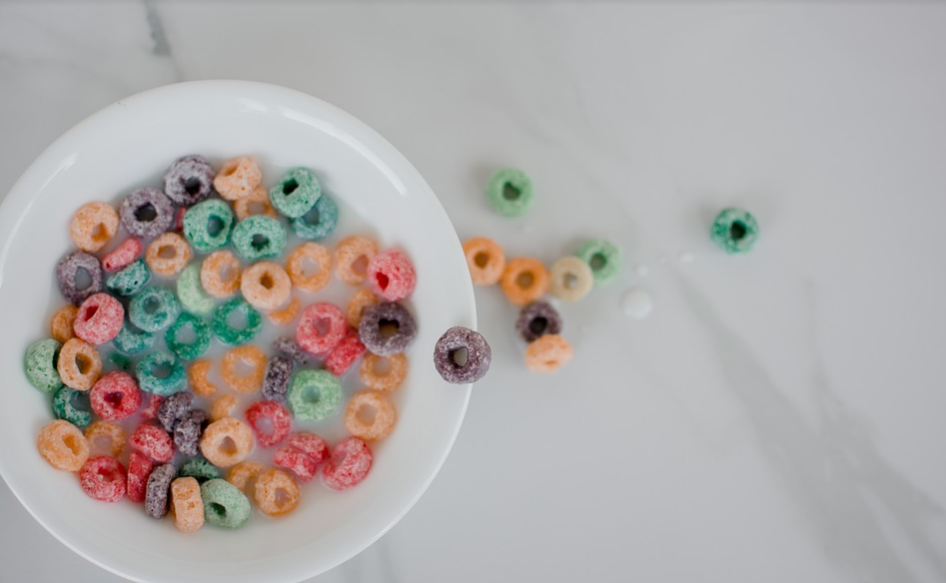 While you're at it, keep signs of pets hidden away when you know someone's coming to check out the house. The trace of a pet may cause those who dislike pets to run away.
Fix blemishes
Chipped paint? Worn cabinet faces? Dull wood-flooring? Walk through the house and take inventory of the places that could use a little touch-up and get to work on re-applying paint, caulk, or whatever it is the blemish needs for repair.
Light the way
In staging, a well-lit room is important. Ever notice that bright rooms are featured in home decorating sites and magazines?
If you know someone's coming to check the place out, open those blinds and pull back the curtains.
Another staging tactic is to strategically and tastefully place lamps in various places of your home. Turn them on when you're about to show off the place.
Neutral colors
If you can budget for paint or feel that a room is in desperate need of re-painting, we suggest neutral colors. This will help potential buyers project their style onto your home as they check it out.
Should the home showcase your own style, visitors may find it harder to imagine the place as their own.
Accent the home with fresh flowers
To help sell the home, you can add an inviting touch with some help from nature. Place bouquets of flowers on counter tops, night tables, or coffee tables.
Clippings from outside can be turned into a masterful arrangement if you're trying to save yourself the expense of a visit to the florist.
There's power in three
From chairs to art pieces, when you re-arrange your home's furnishings and decor, remember that three is a powerful number. Sets of three are easy on the mind and eye.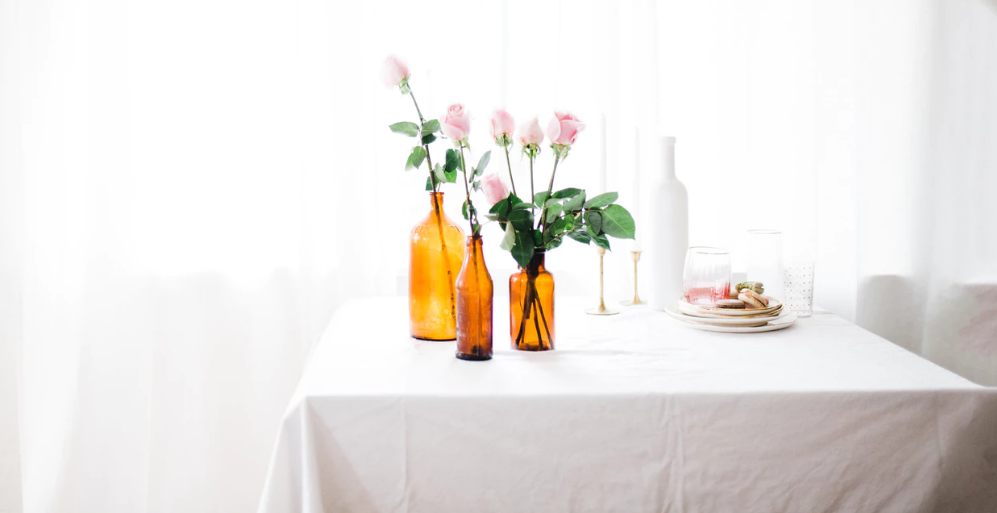 Float your furniture
Where you can, such as in the living room, pull your furniture arrangement away from walls. Place a rug in the center of the room to anchor your living room arrangement. This arrangement is intimate and conducive to conversation.
Put yourself in the shoes of a buyer
If your home has been on the market for a while, it's not too late to stage your home. Get on the staging bandwagon and see what happens. It's paramount that you gain the attention of potential buyers.
Knowing how to stage your home can help you sell! These other tips can help as well!