Finding and buying your dream home is such an exciting time. This is your opportunity to discover a space where you will create memories with your family and friends for years to come.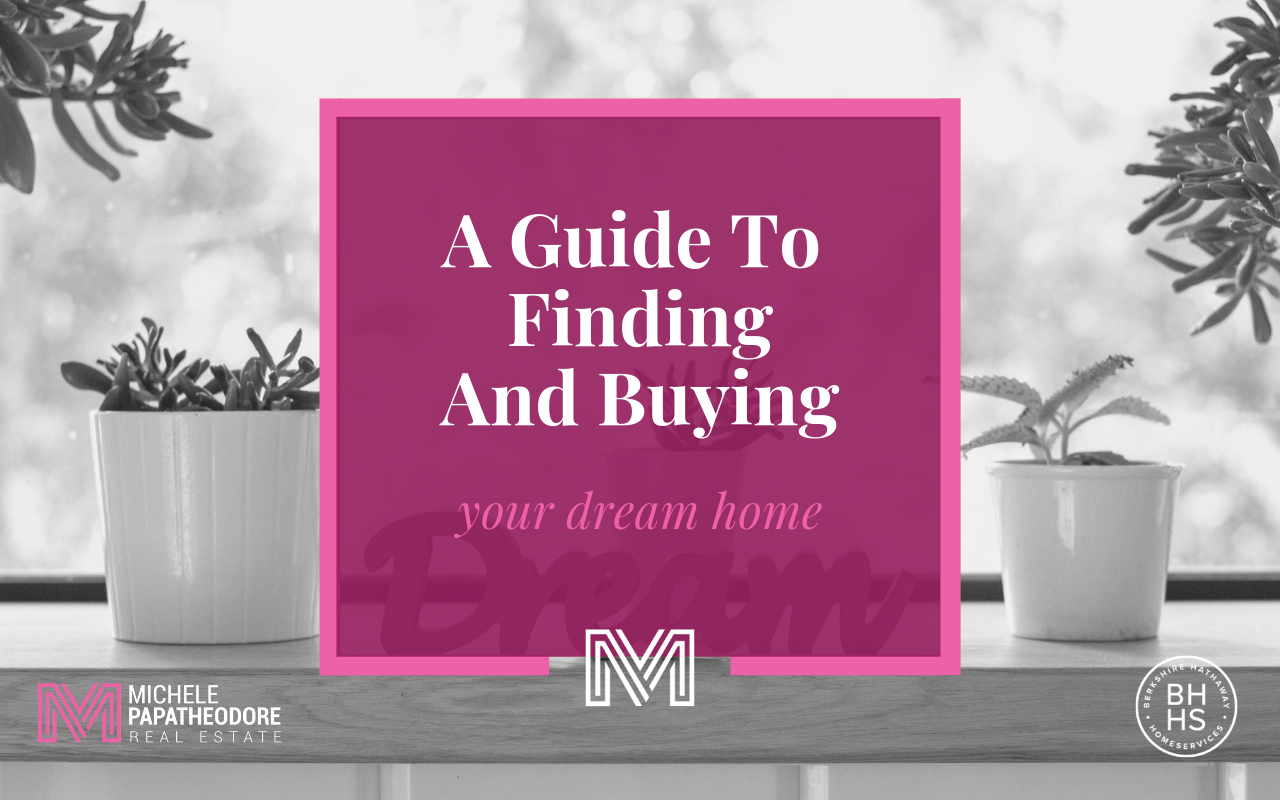 Unfortunately, It is something that many people just dream about. Buying real estate is a big decision to make. You shouldn't be too hasty and rush into any commitments. The process takes time, dedication and some know how.
To help you, here is our guide to finding and buying your dream home.
Work out your budget
The first step to finding buying your dream home is to decide how much you are willing and able to spend. Budgets are one of those things that people don't always want to think about.
However, it doesn't have to be something to worry about. Carefully working out your budget can make the buying process go much more smoothly.
The following are steps to calculate your budget:
You need to go through your finances and see whether you will be able to put down a deposit on the house and how much you will be able to spend. A deposit can significantly help to reduce your monthly installments.

One of the first steps is to work out what your annual and monthly income is.
Next, make a list of your monthly expenses.
Now you can calculate how much you will be able to spend on a mortgage each month.
Consider how your income and expenses will change over the next couple of years. You want to feel relatively sure that you will be able to cover your installments in the future.
Find out whether you will be able to secure financing and how much you will be able to borrow and at what interest rates. Financial service providers will take your job, salary, age, assets, credit score and so on in to account.
It is important to tell your realtor if there is a hard line that you can't cross when it comes to price. A good agent will help you stay within your budget.
There are plenty of online tools like this one that you can use to calculate a budget.
List of requirements
The next step is to decide what you need to have in a new house. These are the requirements that you aren't willing or able to compromise on.
If you have a family or are planning to live with others you should sit down with them to find out what they need or are looking for. It is a great idea to brainstorm with them to make sure that you take everyone's needs into consideration.
These are some of the questions to consider:
How many people are going to live in the home?

Do you have any children? Or are you planning on your family growing in the future?

Do you have pets?

Are you looking for off-street parking?

Does your home need to have wheelchair access?

Do you need a home that has outdoor space like a yard?
Now you can make a list of the must-haves in your prospective home.
Write down your preferences
With requirements out of the way, you can get to the exciting part of deciding what you would love to have in your new house. These are some of the things that will make your new home even more special. These features will probably include amenities like a fireplace or a study.
Look at home and decorating magazines to figure out what styles and architecture you like. It will be fantastic if the house compliments your personality and lifestyle.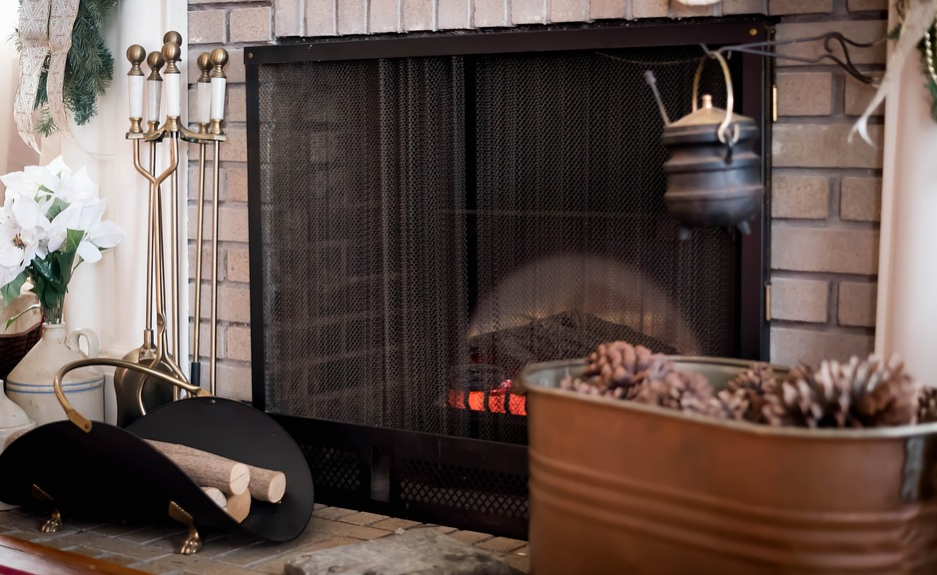 It's a great idea to involve your family in this step. But to avoid disappointment, make sure that everybody knows that these are only possibilities, not givens.
You should be aware from the start that you might not be able to find a home with all these features. Of course, if you have some room with your budget, you might be able to make changes or additions to the house that will make it perfect.
Renovations or no?
In light of what we just mentioned above, it's important to consider whether or not you're prepared to renovate the home. What can be more exciting than customizing your dream home?
However, you shouldn't make the decision too lightly. Some of the critical factors to consider beforehand are the time, effort, cost, and difficulty of the potential renovations.
You can't plan for everything. But, try to get a general idea of what needs to be done. Otherwise, you might not be prepared to deal with the extent of the project.
If you decide that you are okay with making changes you should determine whether you want to do it yourself or hire a professional to help. Prospective owners who love DIY and have a bit experience can find the renovations exciting and satisfying to do on their own.
Decide on the area
The home's location is almost as important as the actual house itself. You want to feel comfortable and happy in your local community.
The following are amenities and aspects of the neighborhood you should consider:
Do some research on hospitals and other medical services that are provided.

As a parent, it is vital to consider your children. You will want to find out whether the area is safe for them. Besides that, look into what the local schools are like. Also, try to find out if they will be able to take part in extracurricular activities in the community.

If the area is a distance away from where you live currently, you might want to find out more about the weather.

What conveniences are available in the neighborhood? Look at the stores, restaurants, and entertainment venues you could visit.

Remember that the housing market varies significantly across a country. It might not be the best time to buy a house in a specific neighborhood. An agent will undoubtedly come in handy in this respect.
A great idea is to drive around in the area. This way you can get a feel of the place and see what is available.
Contact an agent
So you have made a decision, and done some brainstorming. The next step is to contact a real estate agent.
This isn't strictly necessary. But it is strongly recommended that you hire an agent to help you. Hiring a reputable agent can make the process much more manageable.
Professional realtors know the market inside and out. From the get-go, they will be able to advise you on whether or not your wishlist is achievable and will assist you in finding homes which fit the bill.  You'll see that agents often have more access to information about houses that are available.
Once you've found the ideal home, your agent will handle much of the paperwork, communication, and negotiation on your behalf.
Do some research on the different real estate companies that operate in your chosen area. You can contact them to ask about the services they offer. A key question to ask is their policy on fees. You don't want to be stuck with unexpected costs.
In the end, you want a real estate agent with a proven track record who is dedicated to assisting you in buying your dream home.
Remember to tell your agent your requirements, your preferences, and your budget.
Still need help? Here is some more information on choosing the ideal realtor for you.
Go look at homes
After all this preparation, you are probably more than ready to get out there and see some properties.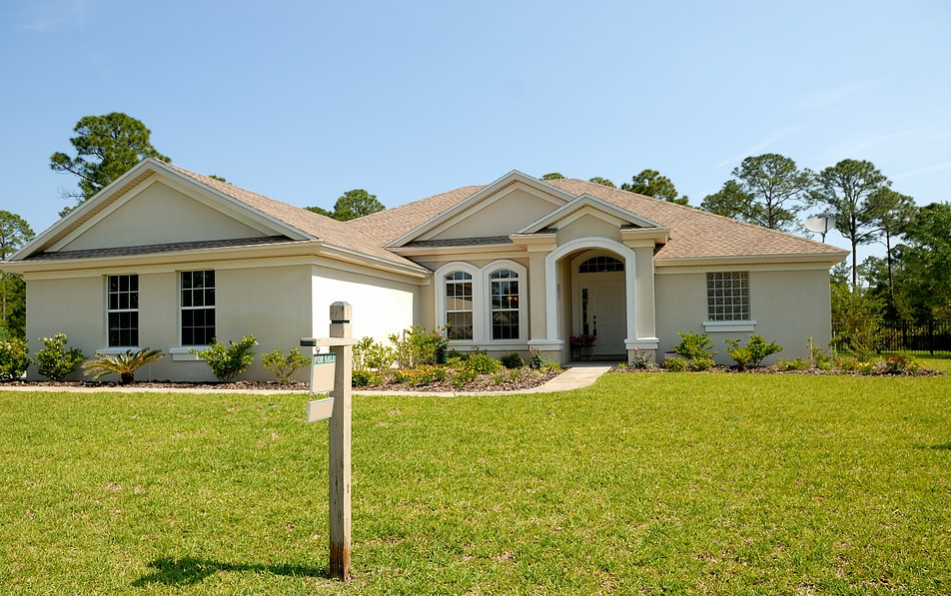 It can be beneficial to divide the search into smaller sections or neighborhoods and to take turns visiting a home in each. If you've hired a real estate agent, they will undoubtedly assist you in scheduling viewings and visits. Let your realtor know beforehand what times you are available.
Even though it will be convenient to see more than one property on a day, you don't want to overwhelm yourself. It's easy to forget details about the first home by the time you see the fifth or sixth. To avoid this, take a book along and make notes on each house you visit. Write down the key features of each as well as what they are missing.
Making your choice
Once you feel you have seen enough houses, it is time to sit down to make a choice.
To ensure that you are making the right decision, it can be beneficial to create a shortlist. Narrow down your options to four or so of the most promising homes to consider. You will easily be able to cross off the houses that don't fit your requirements.
There will probably be some homes that you went to see that didn't suit your budget.
The tried and tested method of writing down pros and cons won't be amiss here. It is a fantastic way of finding out what house will suit you best. This way you can also figure out where you are prepared to compromise and where not.
Try to take your time with the decision. But be careful if there are other interested buyers. Their offer may be accepted before you've had time to place yours.
Perform an inspection
Once you choose your house and begin the buying process, it's essential that you arrange an inspection of the home. This is typically part of the standard procedure, but you need to make sure it is done before the purchase is finalized.
A certified and qualified home inspector will be able to check whether your home is safe and up to the local codes. Many problems, like leaky plumbing or mold, won't be readily visible to the untrained eye.
You need to know what you are getting into and whether any repairs need to be made. If there are problems, the price of the house can often be lowered, or the reparations can become part of a clause in the contract.
It is best to join the inspector to make sure that they thoroughly go through the home.
Seal the deal
Finally, it is time to make the actual purchase. The process will take about six weeks if there aren't any hiccups along the way.
Here is a brief summary of the general timeline of buying a property:
1) Make an offer
The first step is to make an offer on the property. You should tell the seller what you are prepared to pay. Don't be afraid to inform the owner if you have any conditions.
2) Wait for an answer
The seller can decide to accept or reject your offer. If they agree, you can proceed. Otherwise, if they are willing, you could enter into further discussion on the terms of the agreement. They might ask that you pay more or that you scrap some of the conditions.
A realtor is invaluable during these negotiations.
3) The agreement
If the seller accepts the offer, the next step is to set up an agreement with them. A realtor or lawyer can assist you in working out a solid contract for the purchase. It should cover all aspects of the sale and transfer of ownership including the total costs, the period of payments, and conditions of the transaction.
4) Finalize your financing
Now is the time to complete your loan application. You need to complete all the necessary documentation and submit to the provider. Upon approval, you can proceed with the process.
Take a look these tips on how to secure a loan.
5) Complete the sale
Finally, the moment you have been waiting for. When all of this has been done, and you have paid the deposit on your new home, you are entering the final stages of this process. As soon as you get your keys, you'll be able to move in!
Final thoughts on finding and buying your dream home
Hopefully, this guide will bring you one step closer to reaching your goals. You can see that planning and careful consideration is key to buying any property.
If you are still worried about the process, take a look at why hiring a real estate agent can help you with finding and buying your dream home.