Too often we get so caught up in the stress of moving house that we forget to embrace it as an exciting new chapter in life. Besides thinking of the hard work that's involved, make sure to enjoy the reward of setting off on an exciting new journey. Two ways to bring some of that excitement back and to make it an easier and happier experience is with great, practical gifts for new homeowners and by hosting a fun housewarming party.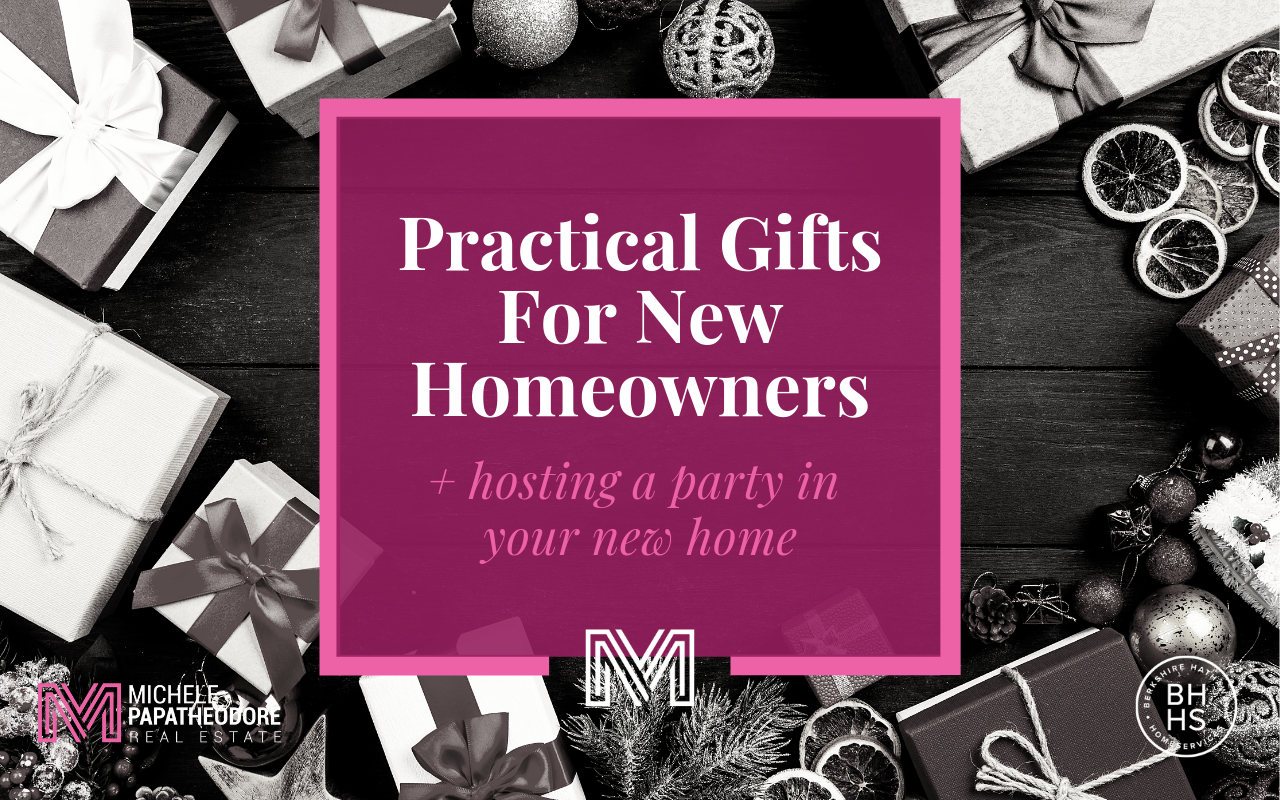 Practical gifts for new homeowners
While a beautiful ceramic vase or Egyptian cotton curtains might fit in gorgeously with a new home, what new homeowners really need is something with practical value. Moving house is not easy, and during this time, it's easy to run out of time and energy. Suddenly, something like a screwdriver can seem ten times more appealing than a family trip to Disneyland. That's why we've come up with this list of practical gifts that will make moving easier and stay useful long after the family is settled into their new home.
Fire extinguisher
Home fires are still one of the leading causes of accidental home fatalities. However, it's still something many of us see as a far-off possibility. As a result, few of us bother buying or keeping a fire extinguisher at home. But did you know, it's recommended that each home has at least two extinguishers? By buying someone a fire extinguisher, you'll help them keep their family safe and take one extra home chore off their checklist.
Home safe
A home safe is another one of those buys people only think of making after they've suffered the consequences of not having it. A home safe is a great way to keep your valuables safe in case of a break-in. And it can also help young families keep valuables or dangerous items, like firearms, away from their young ones. It's just one of those things everyone should have in their home.
A whole pack of batteries
We can never seem to have enough batteries. Just think of how many times in your life you've run out of batteries for your T.V. remote, flashlights, etc. and how frustrating that can be. During a move, it's even more frustrating to forget where you packed the spare batteries or to discover that they got lost along the way. Whatever the case, you can never have too many spare batteries at home.
Generator
The most obvious argument in support of a generator is that you don't want to get caught in a Fenton winter without one. No matter how slim the chances, it's not worth taking the risk of getting caught in a power cut in the middle of winter without a backup plan. This is a more expensive buy, so you'll probably want to reserve it for family members or very close friends.
Coffee grinder and brewer or coffee maker
We Americans love coffee! Almost two-thirds of Americans are regular coffee drinkers, meaning you virtually can't go wrong with this housewarming gift. If you're on a budget, it's best to go with an electric or manual coffee grinder and any type of brewing kit such as a Moka pot, coffee drip, or french press. If you want to splurge a bit, a coffee maker can make for an amazing gift.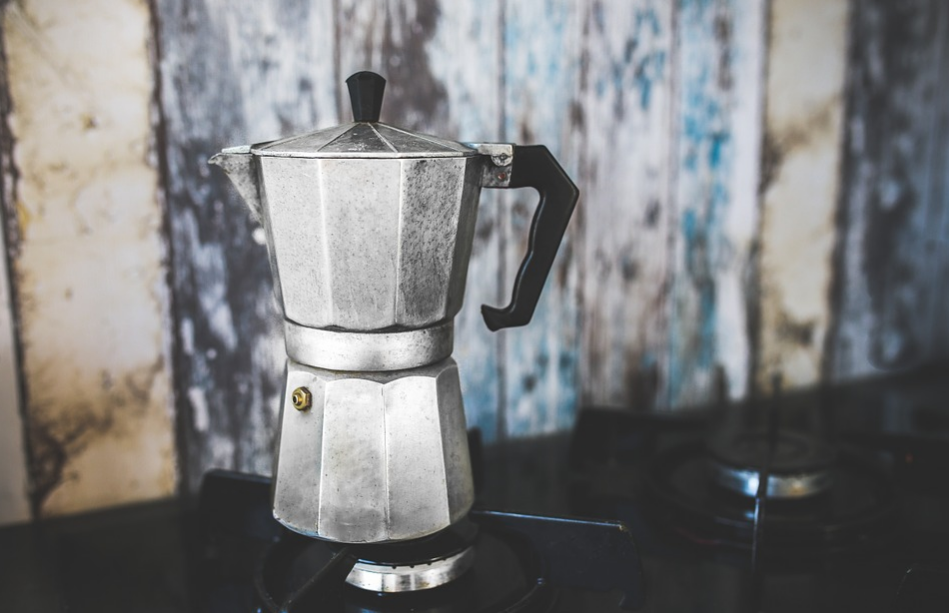 Compost bin
This is a handy present for anyone, avid gardener or not. Why not take all that biological waste on our lawn, especially during Fall, and turn it into useful compost to keep our gardens healthy? This handy tool is a time and money saver. It might just help you save your garden too! A compost bin helps speed up the process as well as providing a seemly and organized way to store your compost.
Toolkit
This might not always be the best gift, but for those who need it, it will be highly appreciated. If it's possible, find out whether there are any specific tools the person needs or wants. Otherwise, you might just end up buying them something they already have and that adds unnecessary clutter. Tools often go missing when moving house which can make this a great gift, especially since new homeowners usually have more than enough DIY going around.
Universal screwdriver socket
One specific tool we never seem to have enough of are all the different screwdriver sizes we need. Any shortage will be felt more acutely when settling into a new home as there will be plenty of screwing going around, whether it's hanging up personals or fixing IKEA furniture.
Grocery deliveries
A casserole has become one of the obvious housewarming gifts because new homeowners rarely have time to cook wholesome family meals. On top of that, it might even be hard to get out and do groceries. Purchasing or hiring a service like Blue Apron which can deliver groceries as well as meal kits with sample recipes can help save time and effort. The meal kits that provide a recipe and everything you need to cook it can also provide a fun and easy way to start cooking at home again for the time-strapped.
First aid kit
Safety first! Not only is it generally good advice to have a home first aid kit, but the moving in process can lead to plenty of small injuries. Hitting your finger with a hammer, paper cuts while packing or unpacking boxes, stubbing your toe against furniture, etc. is common during this time. Let's not even talk about everything the kids can get up to with the extra excitement going around.
Gardening kit
Any hobby gardener probably already has a gardening kit. However, it's one of those things where we tend to lose or break specific tools frequently. That's means almost no one always has everything they need. A gardening kit can help them replenish their equipment and replace the worn out items
Hang-o-matic
Photos, paintings, the kids' artwork – there will be more than enough hanging going around when someone moves into a new home. Something like the Hang-o-matic is an extremely helpful tool that can make the process much quicker, easier, and less frustrating! This is a gadget that will help them change their new house into a home in no time.
Slowcooker
Not only has the slow cooker become one of those "must-have" appliances in any kitchen, but it's an extremely useful one too. It can make cooking delicious homemade food that usually requires a lot of time and checking up on super easy. Now, the new homeowner can simply pop a few ingredients into the slow cooker and go on setting up their new home. And, voila! A homemade dinner will still be waiting.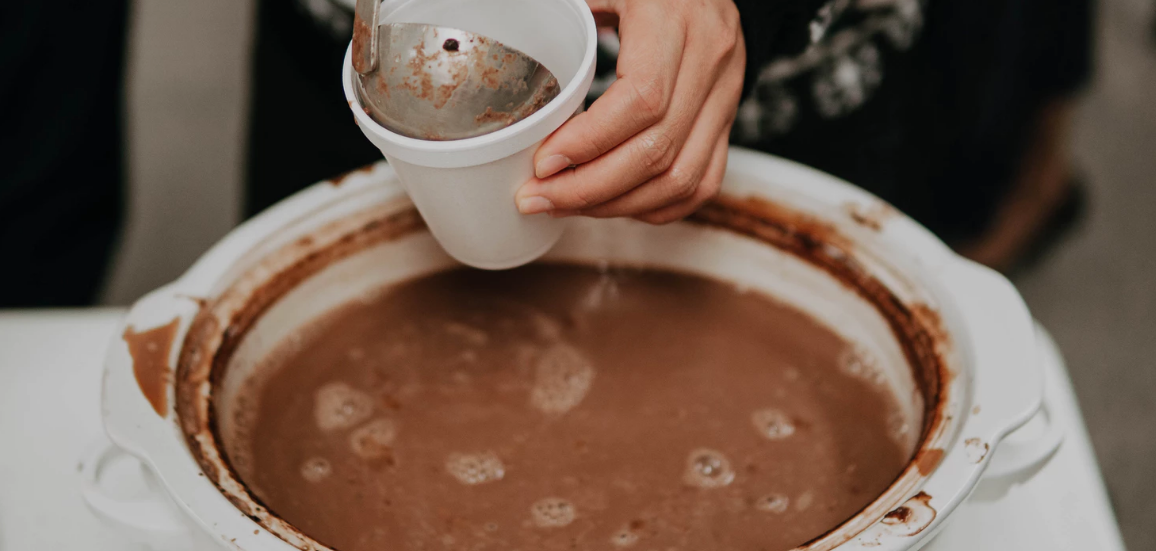 Tips for hosting a party in your new home
Like anyone who is excited to start a new chapter of their lives in their new home, you probably can't wait to show it off. A housewarming party is not only a great way to show your friends or family your new home but can also help you meet your neighbors and, of course, start creating happy memories in your new place! Follow these tips for a fun, and carefree, housewarming party.
Don't be over eager!
We know that you can't wait to show off your home to all your friends, family, and maybe even your new neighbors. However, a party is also meant to be enjoyed by the host. If you have it too early, you might still be too swamped to properly arrange one and have a stress-free experience. It's supposed to be the first of many happy memories in your new home, not stressful ones.
Send out RSVP's early
Getting a good idea of the turnout you can expect will make it much easier to set a date and plan your party. No need to get fancy, just send out an email with rough dates and the location. Try to factor in that you might still meet new neighbors that you'd want to invite. Going door-to-door to invite them will also be a good opportunity to quickly do the rounds and meet your new neighbors.
Consider an open house
If you're expecting a big crowd or you moved into a smaller place, then an open house can be a great solution. This way, you can tell everyone to show up anywhere between certain hours. It will stop everyone showing up at once, overwhelming you or your space. People can show up, grab some snacks, and chat while seeing your new home and then leave when they please.
New home registry
Registries aren't just for newlyweds! You can get in on the action too. Many people might want to get you something but are scared of overburdening you with something useless. What you can do is send out a registry with your RSVPs. That way people know what gifts to bring to the party. On the other hand, you can tell them no gift is needed and have the registry at the party itself. See some of our practical gift ideas above for suggestions for your registry.
Don't sweat over food
Depending on how many people are coming, it might be putting too much pressure on you to cook for everyone. Snacks and finger foods will be the best solution for an open house type of event. For this, you might consider asking some close friends or neighbors to pitch in or order catering. For a slightly more formal sit-down party, ask everyone to bring a dish. If there's one time in your life people won't think twice about bringing you free food, it's now. So, take advantage of it!
Disposable cutlery
Why would you save yourself the trouble of preparing lots of food but create a mountain of dishes to wash? Do yourself a favor and buy packs of paper or plastic cups, plates, and utensils. The garbage man might not thank you when he makes his rounds, but you'll save yourself a lot of time and a very messy kitchen.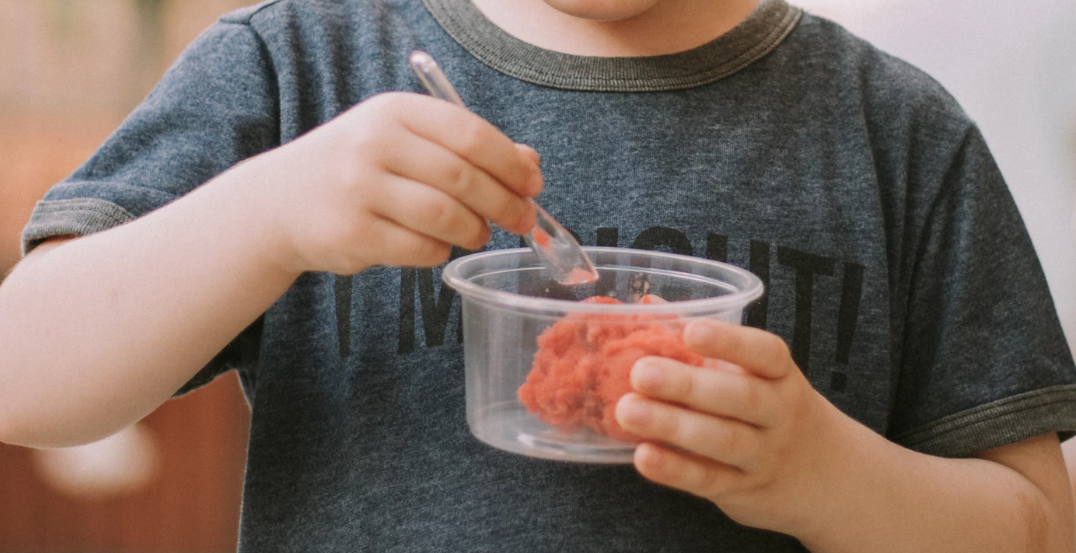 Create some atmosphere
Let your guests see your home as you see it! Put on some music and light some candles to create a magical and intimate experience. Also, arrange your furniture in the "party space" to fit in with the type of party you want to have. An informal party can have everyone seated on cushions on the floor in the living room while you might want to arrange extra seating for a more formal event.
Picking a theme and decorating for it can also help take some pressure off keeping your guests entertained. However, you might not want to go overboard with themed decorations as your new home should be the star of the show!
Have a tour
You won't be able to show everyone around at the same time, so plan to show them around in smaller groups. This will work especially well with an open house as people will be showing up here and there over the allotted time. To make things more fun, hide items in the room and have people try to spot or find it first for an improvised treasure hunt.
Don't forget to enjoy your new home!
Another way in which you can make the whole process of moving simpler and easier is by having a professional real estate agent on your side. This will help ensure that the transaction goes off without a hitch and that you actually have time for things like a housewarming party. If you're moving to Fenton, this list of the best things to do in Fenton will help you settle in and start to enjoy your new hometown.
Hopefully, you realize that moving into a new home is not all just packing and unpacking boxes, moving furniture, and general hard work. It's also you embarking on a new adventure by yourself or with your family. It's only fitting that a journey like this should be undertaken with at least some celebration. Even if you're not the one moving, one way you could help someone in your life is with one of these practical gifts for new homeowners.