It's that time of year again! The Superbowl —  the big yearly championship game for the United State's National Football League. It's the game that households across the nation look forward to each year. And come on now — those of you who don't understand what's happening on the football field — we know you are in it for the food. There's no shame in that. Super Bowl Sunday makes for a fun day for all, family and friends!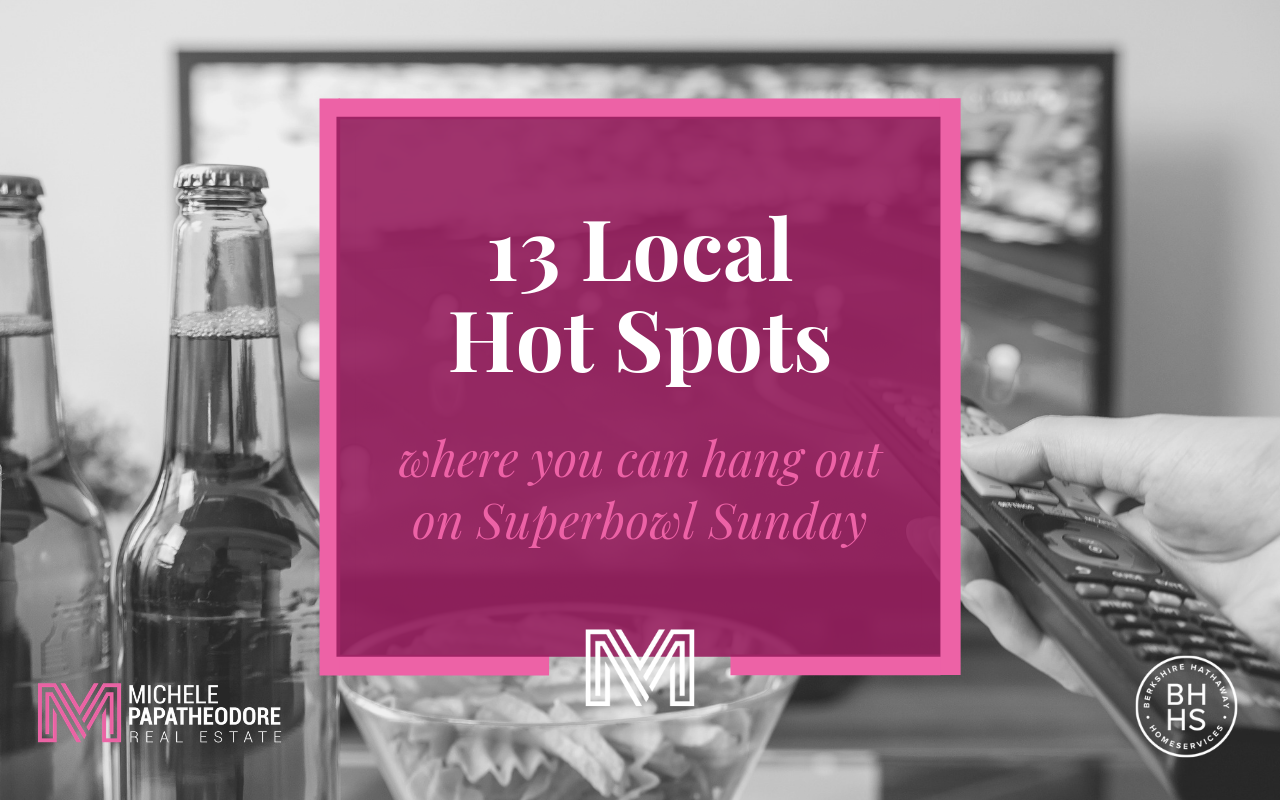 In this article, we've scouted out the hottest establishments in the area where you can hang out with the gang, eat, and enjoy the game. There are many restaurants and bars set up with large TV screens for the best view of the Superbowl.
Read on to get the scoop on where to find these Superbowl hangouts.
13 Local hot spots where you can hang out on Superbowl Sunday
We hope you find this list helpful as you plan out your Superbowl Sunday hangout. There are a variety of places to go in and around the Fenton area. Take your pick, sit back, and enjoy the game.
1 – Buffalo Wild Wings of Flint
Located at 3192 South Linden Road in Flint, Buffalo Wild Wings is a chain restaurant familiar to many across the United States. A restaurant and sports bar, it's no surprise that they'll be playing the Superbowl on their screens. Their specialty is Buffalo wings and a myriad of sauces.
2 – Buffalo Wild Wings of Grand Blanc
Here's another Buffalo Wild Wings location. It's at 8251 Trillium Circle Avenue in Grand Blanc.
3 – The Fenton House
At The Fenton House Restaurant, you'll find yourself with a vast selection of beer and wine. They serve ribs, salads, pizzas, and more. And did you know that at 6 p.m., when the game starts, your entire bill will be half off? That's quite a deal.
4 – Glad Tidings Tabernacle
Over at Glad Tidings Tabernacle in Flint, Pastor Brian is organizing a Chili Cook-Off and Super Bowl Night. The festivities begin at 6 p.m. and the community is invited to join in on the food and football fun. The church is located at 4475 S. Linden Rd. Flint, MI 48507. For more information, the church can be reached at (810) 732-8780.
5 – Blackstone's Pub & Grill
Over at Blackstone's Pub & Grill, you'll find drinking and dining hall that knows how to serve up fun and food. They'll also be playing the Superbowl on their big screen. Salad, shrimp, fried pickles, burgers, sandwiches, and more are on the menu.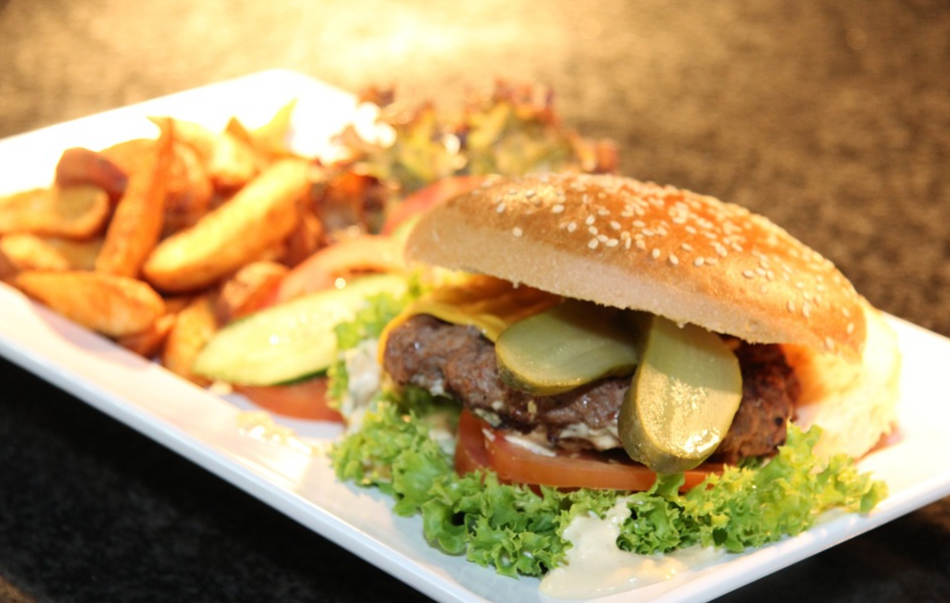 6 – Clio Roadhouse Bar and Grill
In Clio, you'll find the Clio Roadhouse Bar and Grill. The bar and grill is a great option for Superbowl Sunday with over 35 HDTVs and surround sound technology. That's a lot of screen for the big game day.
7 – Sharky's Sports Bar
At Sharky's Sports Bar in Burton, customers will find an array of salads, sandwiches, pasta, and burgers only an order away. With over 50 televisions and a killer sound system, you're looking at a great view of the game.
8 – Torch Bar & Grill
In downtown Flint, you'll find Torch Bar & Grill. The bar and grill is a great place to enjoy a burger or salad and the game with your favorite beer.
9 – Puzzler's Pub
Puzzler's Pub carries a variety of food and drinks options for visitors. They're another good option for tuning into the big Superbowl Sunday game.
10 – Madden's Lounge
Now here's a place for game night fun. Madden's Lounge is a good place to get a drink and enjoy food and the game with friends.
11 – Mike's Tavern
If you're looking for a place to enjoy a cold drink and food while watching the game, look to Mike's Tavern.
12 – Cobblestone Bar & Grille
There's a great place called Cobblestone Bar & Grille in Grand Blanc. They have a variety of beer on tap. Bring your friends while enjoying some good food and the suspenseful game of football.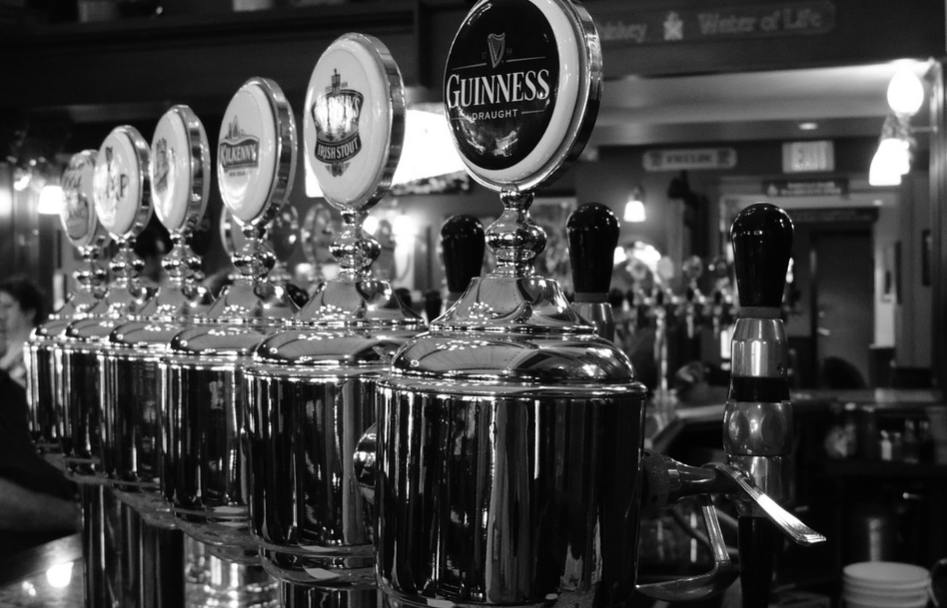 13 – White Horse Tavern
Here at the White Horse Tavern you're sure to find a drink you like and good food to go with it while watching the game. This place is located in Grand Blanc.
Have a ball
As you decide on the best place for you and your friends to hang, don't forget to have fun amidst the competition. It's fun to watch and side with a team, but don't forget to be a good sport.
And for the more bookish types, take a look at some of the best, used bookstores in the area.